Clarence Wijewardena was one of the most respected musicians in Sri Lanka, as per his popularity and contribution to revolutionise Sri Lankan Sinhala Pop Music who pioneered the use of the electric guitar in Sinhala music, in the 1960s and is often named as the father of Sri Lankan pop music – having influenced performers ranging from W. D. Amaradeva, Premasiri Khemadasa to Athula Adhikari. His music is often characterised by simple melodies built around a melody that features the electric guitar – this style may be best illustrated by the song Malata Bambaraku Se.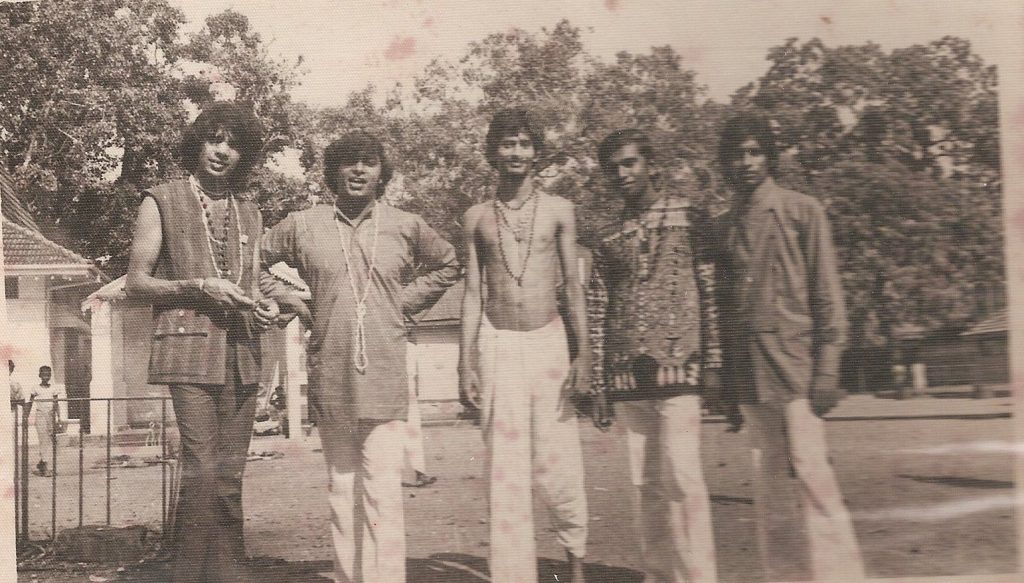 Clarence Wijewardena was born on 3 August 1943, in Haputale, Sri Lanka, to an estate medical practitioner. His family moved to Batugedara, Ratnapura, and Clarence abandoned a budding career as a planter to pursue music full-time. He married Sheela Ramadasa and they had one daughter, Amila Priyadarshani.
Sri Lanka's musician, Clarence Wijewardena, composed and sang over 1000 of songs but 40% of them were not released because the master recordings were under the custody of record producers. Some of the songs were released to the market without any authorized label after his death. They did not get the attention of his fans because they were considered to be illegal and most of the FM broadcasting channels in Sri Lanka were not aware of them. It is unfortunate that most of these songs are not released officially and Wijewardena did not get the due credit for them.
Wijewardena spent more of his composing time for his fellow singers and he had never been offered the credit for them.
In the course of his career, Wijewardena wrote several songs that became classics in his own time – among these; Gamen Liyumak (Translated: A Letter From the Village), Hiruge Lowedi (Translated: In the World of the Sun), Kanda Surinduni ("O Lord God of the Mountain"), Piyaneni ("Father"), and Malata Bambaraku Se (Translated: Like a Bee To a Flower)
Wijewardena died on 13 December 1996, at the age of 53, in Sri Lanka after a long struggle against ruptured gastric ulcers and gangrene due to acute Diabetes.
Credit – Wikipedia