Ceylon first took part in the 1948 Summer Olympics which was held in England. Seven competitors were lucky enough to be included in the Ceylon team and they took part in 2 sports.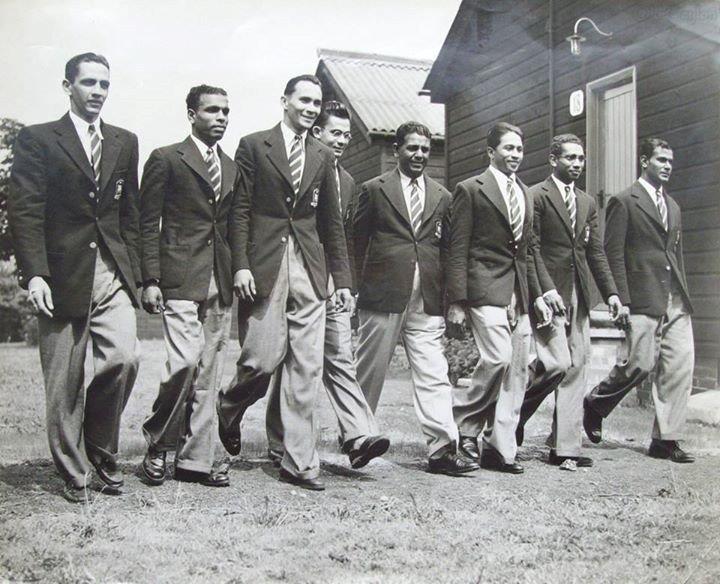 Athletics
Duncan White
Competed in the 400 metre hurdles event and won a silver medal. He was the first Ceylonese (Sri Lankan) to win an Olympic Medal. This achievement was not equalled by any South Asian athlete in track and field at the Olympics for another 52 years until Susanthika Jayasinghe won a silver medal in the 200 metres in 2000.


John De Seram
A renowned lawyer and a diplomat by progression, De Seram took part in the 200 and 400 metre events.

G. D. Peiris
Gallage Peiris took part in the men's long jump and the Triple jump event
Boxing
Eddie Gray
Gray was a police officer by profession, in fact he was the first Ceylonese head of the Police Mounted Section. Eddie competed in the lightweight category at the 1948 Summer Olympics. Eddie's opposition fighter Alois of Czechoslovakia got disqualified so he advanced to the 2nd round but lost at the hands of Eddie Haddad of Canada. Later he became the secretary of the National Olympic Committee of Ceylon.

Leslie Handunge
Handunge competed in the men's flyweight category. He won his first round match against Guillermo Poterio but lost in the 2nd round to Spartaco Bandinelie of Italy.

Alex Obeysekera
A former student of Royal College, Colombo Alex competed in the Welterweight category and he too advanced to the 2nd round beating Anwar Pasha of Pakistan but lost in the 2nd round match against Zygmunt Chycha of Poland.

Albert Perera
Albert competed in the Bantamweight category and was able to advance to the quarter finals. Round 1 match was a bye. In his 2nd round match he won over Hardy Saw of Myanmar but lost in the quarter finals against Juan Venegas of Puerto Rico who went on to win the bronze medal.
Credit – Vimukthi Adithya, Trinity College, Riyazi Amanulla