Pictured here are the Cadillacs and Buicks used for Government service tours and during the Queen's visit to Ceylon. No one seems to know where these some of these cars are. Perhaps these cars have been laid to rest along with scrap metal.
Apollo 12 Astronauts (Captain Charles Conrad Jr, Captain Richard F. Gordon Jr, Captain Alan L. Bean) made a state visit to Ceylon in 13th to 14th March 1970. The two lead cars were loaned by Bobby Arnolda. The procession is seen on Kandy Road as it was then, before it was widened for the non-aligned.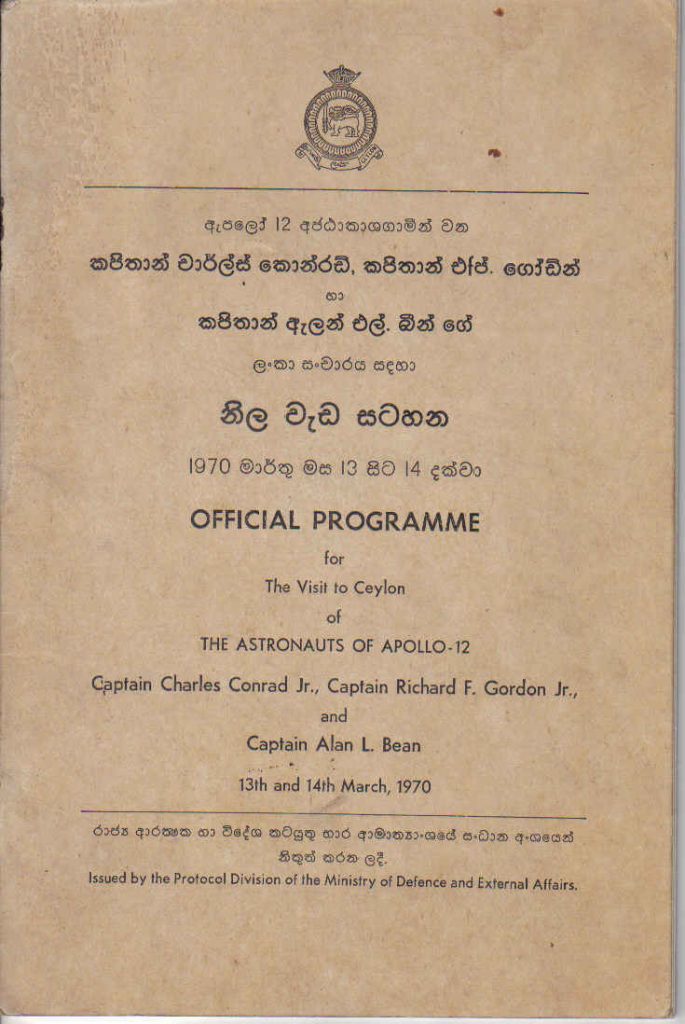 Bobby Arnolda's Cadillac was later sold and the new owner had dismantled the engine for repairs. Unfortunately in the end it could not be fitted back as some parts had gone missing. There is no information about the present condition and the ownership of this car.
This Cadillac is the famous 1 Sri 1 owned by Sir John Kothalawala. Now at Kothalawala Defence University Museum in Ratmalana as an exhibit.
Unfortunately we could not gather any information about this 3 Sri 307 Buick. Guessing that is a Buick Limited from the late 1,950s or early 1,960s. Let us know if you have any information about this car by commenting below or sending us an email.
Credit – SL 1960-1970 Classic Car Search, Nihal De Silva, Kumar Molligoda, Romesh De Silva