In late 1941 World War II began in the East. After the fall of Singapore the Royal Navy's East Indies Station was moved to Colombo and then to Trincomalee. Admiral Sir Geoffrey Layton was appointed Commander-in-Chief, Ceylon with Air Vice Marshal John D'Albiac as air officer commanding No. 222 Group RAF which was based in Ceylon. The order was given to construct an airfield at the Colombo Racecourse. D S Senanayake, Minister of Agriculture and Lands (later the 1st Prime Minister of Ceylon) was given the task of its construction. Consisting only of a single runway, station headquarters and the officers mess were set up in the bungalows in Cinnamon Gardens and was serviced by a newly established military hospital in the premises of Royal College Colombo.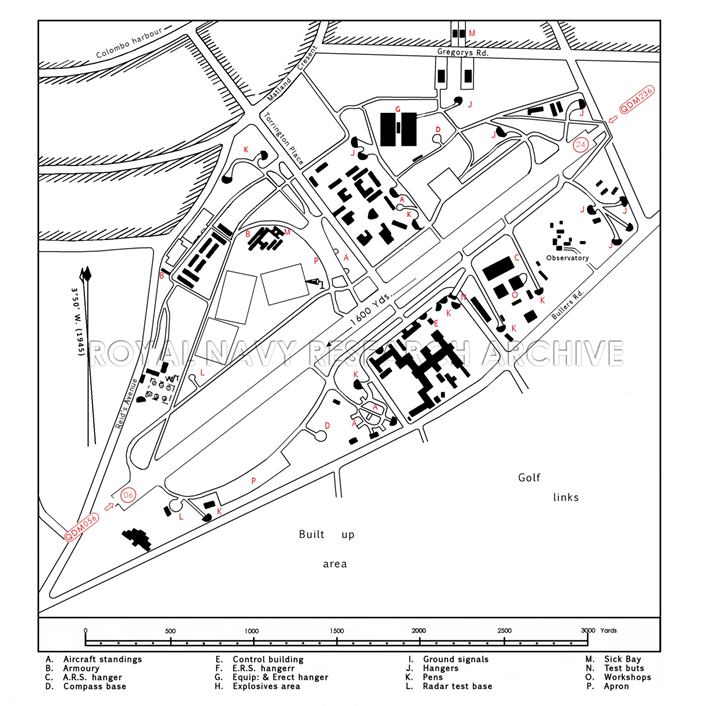 The Japanese knew about the Ratmalana Civil Airport. However they did not know about the airport at the Race Course, in the heart of the city. One end of the Runway was near McCarthy (now Wijerama) Road, Colombo 7 and the other end was at the 'Thunmulla' Junction. (The SSC, Independence Hall and other Play Grounds came later). The RAF 258 squadron of Hurricanes were parked there. The fences down Reid Avenue had been removed and the aircraft even parked at the University College grounds, where the Government Farm had been, before it was relocated to Narahenpita.
During the April 1942 air raid, as soon as the news was received that the Ratmalana airport and the Railway workshops were under attack, the Hurricanes from the Race Course got airborne and started climbing frantically to 10,000ft to gain an altitude advantage over the enemy. While climbing they observed that the Japanese dive bombers had already started their attack over the harbour. So they were forced to engage the enemy, from the east, with the sun behind them. This caught the Japanese off guard. The 'Hurries' being heavier could out dive the Zero's, but at slow speeds the Zero was more maneuverable.
The Royal Navy also established a Royal Naval Air Station (RNAS) here during the duration of the war with the name HMS Bherunda. 882 Naval Air Squadron was based here.
Credit – Henrik Melder, Wikipedia