Class S1 is a fleet of Diesel Multiple Units built by English Electric for Ceylon Government Railways (CGR). Initially it was named as D1, D2 and D3 as shown in the photographs. Later classified as Class S1 to avoid confusion between D Class steam locomotives under the re-classification happened in 1938.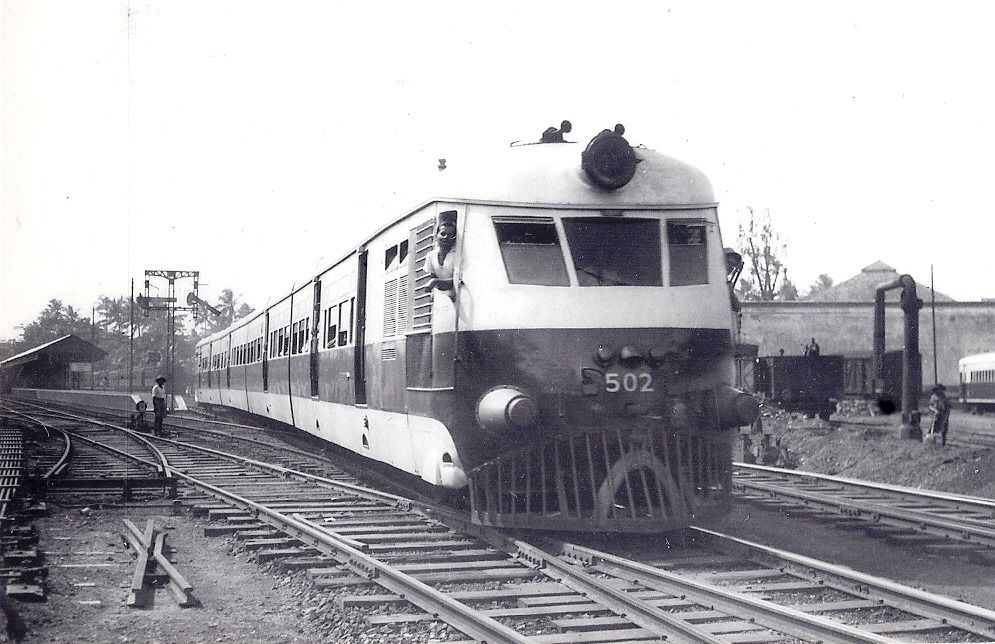 ENGLISH ELECTRIC (England) 180hp x 2. Imported to Sri Lanka in 1938. First powered set used in CGR. The first run was done on 25.02.1938. It had two engines with 180hp each in front and back. Three (3) sets were numbered 501, 502, 503 and they were named after Silver Foam, Silver Spray and Silver Mist. These were the first diesel units imported for passenger haulage.
Used for passenger trains from Colombo to Galle and Matara in the coastal line. Reports confirm that it went on a trial up to Kandy by removing one trailer in between (two power cars and one trailer car) hence it holds the record of first diesel multiple unit to run on hill railway.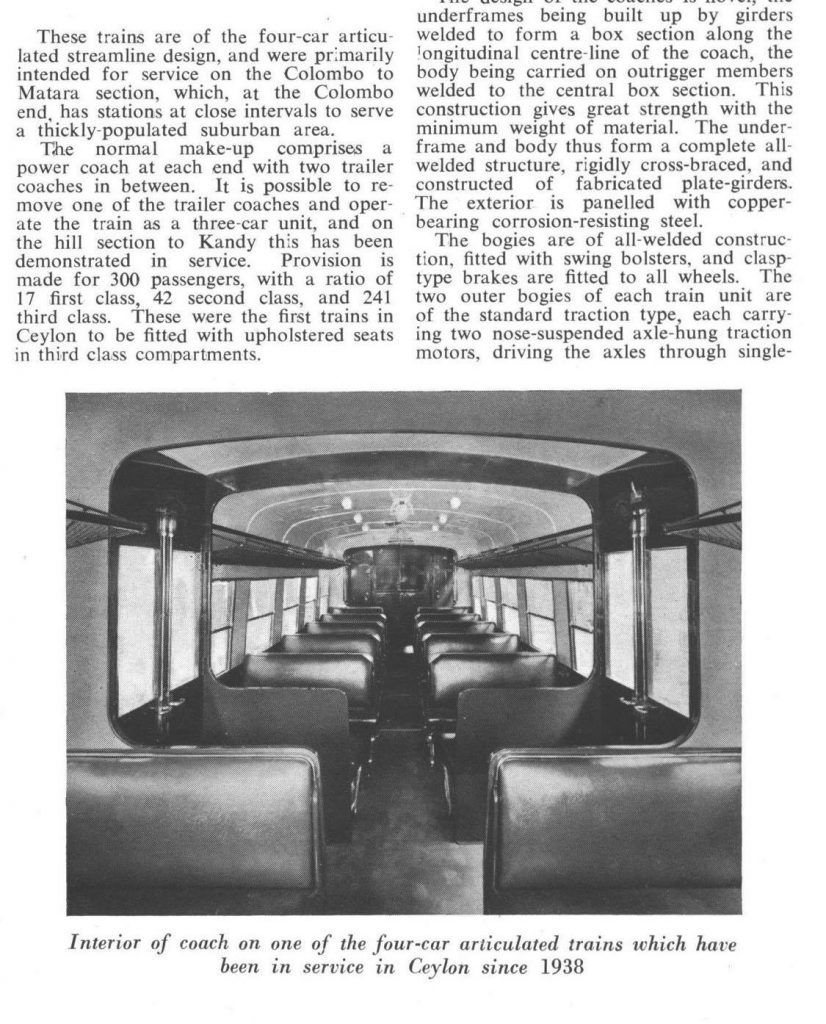 And this is the only DMU (Diesel Multiple Unit) CGR had with articulated bogies (somewhat like TGV's Jacob Bogies) and the train's concept was based on Germany's contemporary high speed diesel train called Flying Hamburger.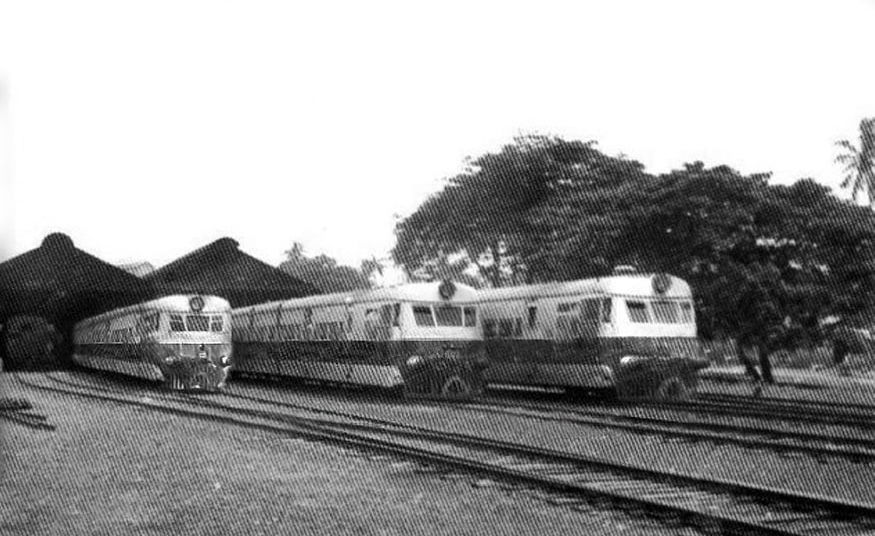 All are now not in service and scrapped. Withdrawn in 1954-56 era. In 1955, two diesel locomotives named Class M3 589 (Jayanthi) and 590 were built locally at Ratmalana Railway Workshop using the engines sourced from scrapped S1 sets.
An unconfirmed report says power car of 502, Silver Spray, sent to Nuremberg Museum in Germany.
Credit – Duran Nanayakkara, SL Rail Info, Sri Lanka Railway Forum, Huntley Archives