The Ceylon Government Railways took started their steam locomotives to diesel locomotives transformation as early as 1934. The first diesel locomotive was imported to Ceylon for shunting purposes, which was never used for passenger hauling. A year later, Ceylon Government Railways decided to import diesel locomotives for passenger trains.
During the 1930s the Indian State Railways were also looking at testing diesel locomotives for possible use on some of their longer distance routes which ran through areas with little or no rainfall and extremes of temperature. This was shortly after the introduction of Armstrong Whitworth's 'Universal Locomotive' (UL) and its successful trials.
From these talks, Armstrong Whitworth set about building two UL type locomotives designed for the Indian State Railways loading gauge. Unfortunately, when the order was received it was for two (02) much more powerful locomotives, 1,200hp as against the UL of 880/800hp.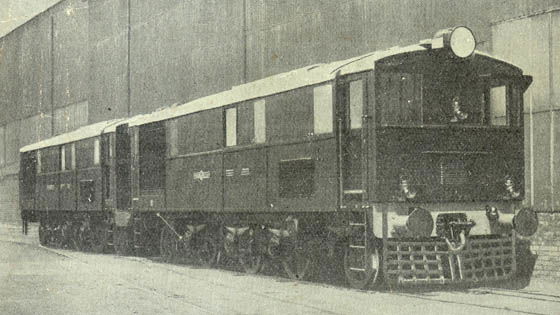 The two locomotives (D27 & D28) were completed in the hope of finding a buyer for them. They were very similar to the UL locomotive, powered by an Armstrong-Sulzer 8LD28 engine. They had been built as mixed traffic locomotives, with the ability to operate up to 1,000 miles before refuelling and in conditions of tropical humidity and shade temperatures up to 120F.
Technical Specifications
Weight in working order: 81 tons
Adhesion weight: 52.5 tons
Maximum axle load: 17.5 tons
Top speed: 70 mph
Minimum curve: 5 chains
Maximum tr-active effort: 28,500 lb
Length: 43 ft
Height: 13 ft 6 in
Width: 9 ft 10.75 in
Total wheelbase: 30 ft
Rigid wheelbase: 14 ft 3 in
Driving wheel diameter: 4 ft
Pony truck wheel diameter: 3 ft
After completion, a six-month trial was arranged for both diesel locomotives with the Ceylon Government Railways, with the pair arriving in Ceylon in February 1935. Here they were renumbered 800 (D27) and 801 (D28). Primarily the locomotives were used on the Colombo – Talaimannar route. The rosters featured runs of 2,009 miles in 102 hours or 2,432 miles in 118 hours. Operating costs were half that of the steam locomotives.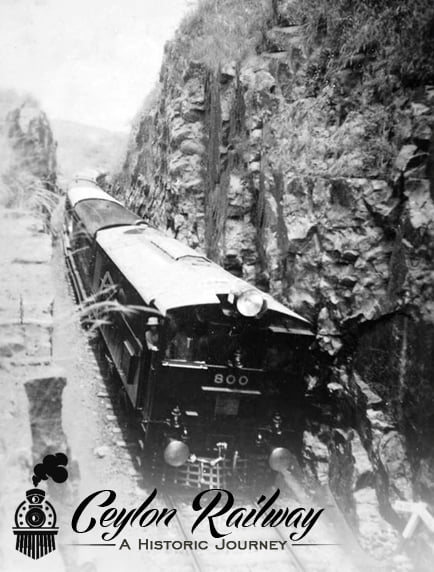 After just over two months in service one of the locomotives (D27) suffered a traction motor fault. It was moved to the workshop for attention but whilst being lifted a chain broke allowing the locomotive to fall and strike the floor. Although the damage sustained appeared superficial, it was later discovered that the alignment of the engine mounting had been compromised, which led to a crankshaft failure late in July 1935, with the locomotive taken out of service, never to run again in Ceylon.
At the end of May the other locomotive (D28) sustained a cracked cylinder block and was taken out of service. D28 would run until late July when it sustained the crankshaft failure. With both locomotives now sidelined and the trial period over, they were shipped back to Armstrong Whitworth for an uncertain future.
With their service now finished in Ceylon Armstrong Whitworth offered to sell each locomotive for GBP15,000 plus a quantity of spares, the offered was turned down by the government. The locomotives were then shipped back to Scotswood where they were reconditioned in the hope of an eventual sale.
During 1936 the two locomotives were sold to the Buenos Aires Great Southern Railway, being shipped during December 1937 to Argentina. Prior to shipping they had received modifications as required by the sales order. They were given numbers CM204 & CM205 and after initial testing were placed in service on the night trains between Buenos Aires and Bahia Blanca.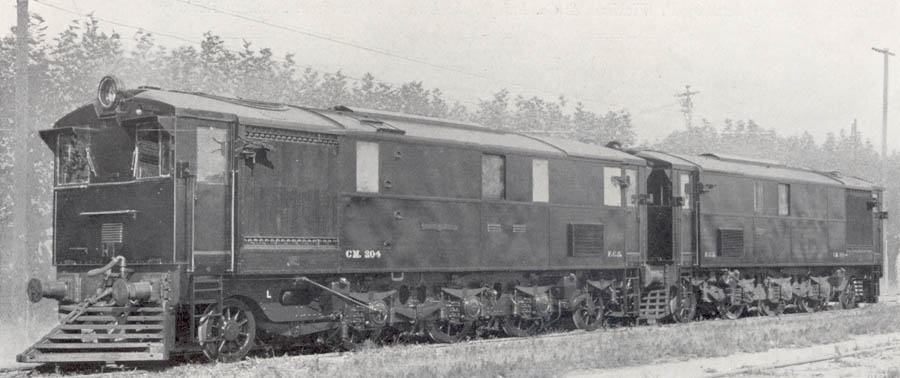 In September 1943 one of the locomotives sustained considerable fire damage. And the other locomotive continued in service until 1963 before it was scrapped.
Whilst in Ceylon both locomotives had worked about 60 days each, travelling a combined total of 34,327 miles. Although the Ceylon Government Railway paid a fixed charge per train mile amounting to 75% of the equivalent steam costs, the diesels did in fact operate at half the cost of steam traction.
Credit – Derby Sulzers, Duran Nanayakkara, Railway Dream