The Purple Plain, also known as Llanura Roja, is a 1954 British war film, directed by Robert Parrish, with Gregory Peck playing a Royal Canadian Air Force pilot serving in the Royal Air Force in the Burma Campaign in the closing months of the World War II, who is battling with depression after having lost his wife.
The Purple Plain was successful at the box office, being the 11th most popular film in Britain in 1954. It was ultimately nominated in the category of Best British film of 1954 at the 8th British Academy Film Awards, while actor Maurice Denham was nominated for the award for Best Actor in a Leading Role for his performance as Blore.
After losing his bride in a Luftwaffe air raid, bomber pilot Forrester becomes a solitary killing machine, who doesn't care whether he dies. The reckless Canadian pilot is both admired and feared by the rest of his squadron in World War II Burma. The squadron physician is assigned to determine the embittered Bill Forrester's fitness for duty. To break through the nightmare-haunted man's wall of silence, the physician drives Forrester to visit an outpost of English-speaking refugees, which includes an alluring young Burmese woman.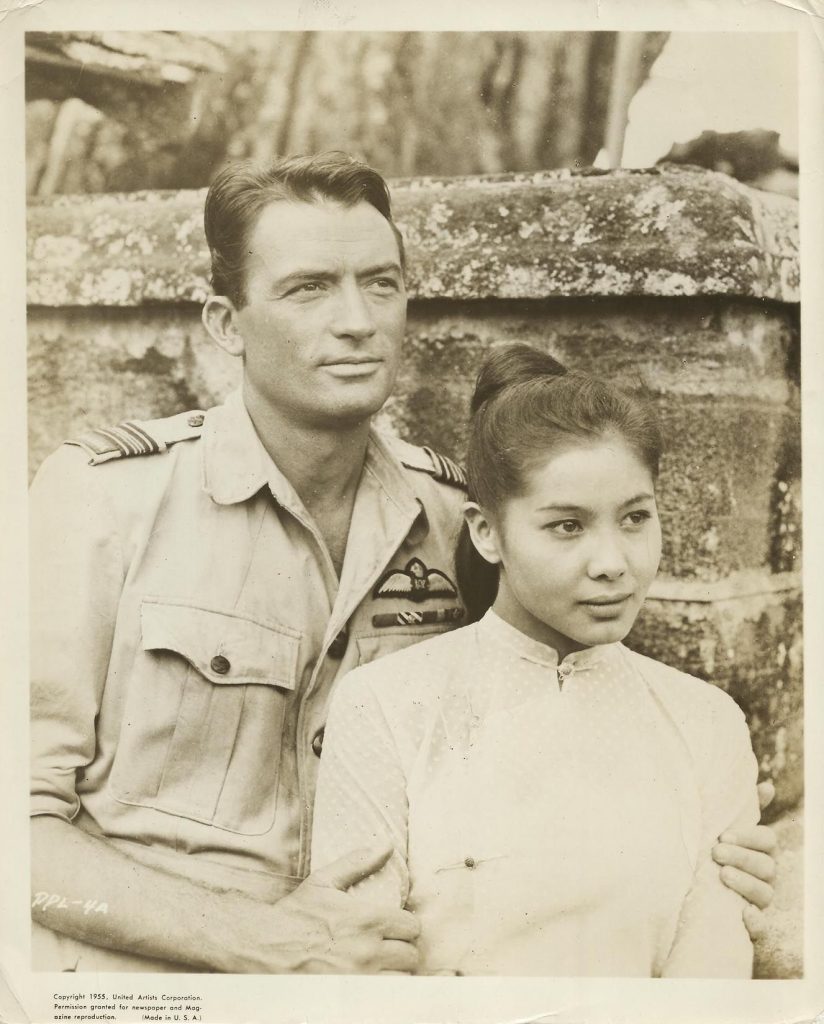 The film was produced with a relatively modest budget by Two Cities Films and was directed by the American director Robert Parrish with Technicolor photography by Geoffrey Unsworth. The film was shot in Sigiriya and utilised several locations later used in Bridge on the River Kwai. The aircraft in the film were repainted in accurate SEAC camouflage and markings, and were provided through the co-operation of the Royal Air Force, which also provided several staff on-site during the filming. Some of these are credited as extras.
Cast
Gregory Peck as Squadron Leader Bill Forrester
Win Min Than as Anna
Maurice Denham as Flight Lieutenant Blore
Lyndon Brook as Flying Officer Carrington (navigator)
Brenda De Banzie as Miss McNab
Bernard Lee as Dr. Harris
Anthony Bushell as Wing Commander Aldridge
Josephine Griffin as Mrs. Forrester
Ram Gopal as Mr. Phang
Dorothy Alison as Nurse
Peter Arne as Flight Lieutenant
Jack McNaughton as Sergeant Brown
Lane Meddick as Radio operator
Harold Siddons as Navigator Williams
John A. Tinn as Burmese jeweler