William Louis Henry Skeen (W. L. H. Skeen) (1847–1903) was an English photographer in Ceylon who photographed tea and coffee cultivation, railway construction, landscapes and various inhabitants in the second half of the 19th century. By the 1870s, WLH Skeen & Co. became Ceylon's most successful photography company and continued to thrive under various directors until 1920.
Starting in the 1860s, a number of photographic studios established themselves on the island, producing artistically ambitious photographs for an illustrious clientele. Among the most famous photographers from this era were William Louis Henry Skeen, Charles Thomas Scowen, as well as the Hamburg-born photographer Alfred William Amandus Plate, whose studio in the late 19th century expanded into a large-scale commercial enterprise that tried to satisfy the public's hunger for postcard images. The images produced by these photographers played a crucial role in spreading, to the far corners of the British Empire and beyond, the myth of Ceylon as an Arcadia-like tropical island.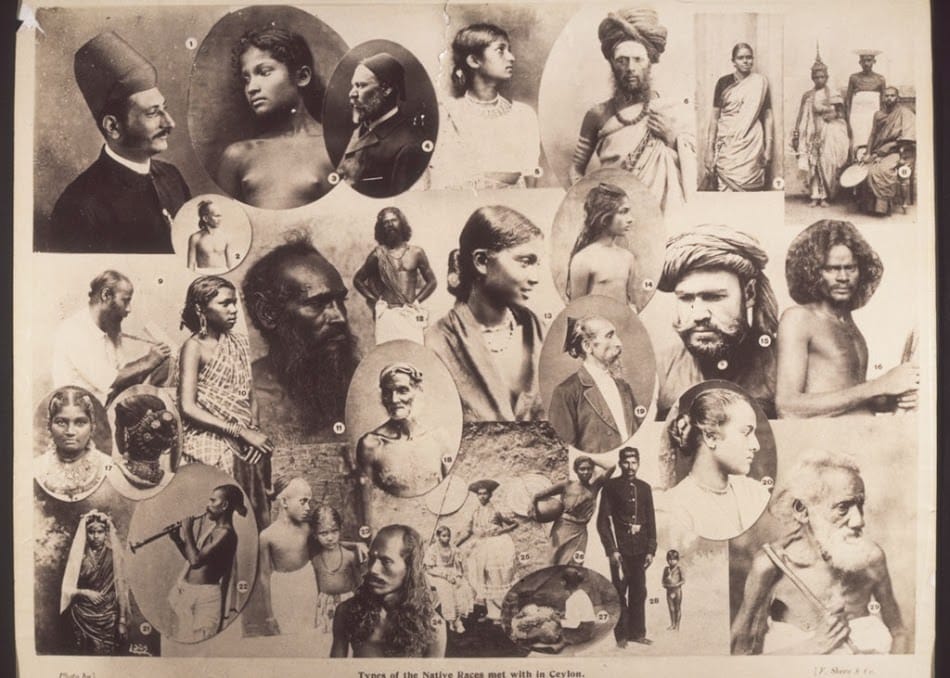 William Louis Henry Skeen was born 1 July 1847 in London. His father, William Skeen Sr. (1822-1872), was the first officially appointed Government Printer for Ceylon (1849-1872) and his mother was Louisa Matilda née Kemp (1822-1864). In 1860 Skeen Sr purchased the photographic studio of James Parting in Colombo. The studio operated firstly as S. Slinn & Co and was managed by Samuel Slinn Skeen (the younger brother of Skeen Sr) and John Edward Wilshaw. Skeen Jr who was trained at the London School of Photography, returned to Colombo in 1862, taking over control of the photographic studio, renaming it W.L.H. Skeen & Co. in 1868. A branch studio was also opened in Kandy, Ceylon in 1891.
Skeen's younger brothers, George Justin Athelstan (1852-1906) was the Ceylon Government Printer and Frederick Albert Edward assisted his brother at W.L.H. Skeen & Co until 1887, when he went to Burma (now Myanmar) establishing the photographic firm of Watts and Skeen in Rangoon.
The photo company was appointed to work for the Duke of Edinburgh during his 1870 tour. Among the photographic subject the captured were elephant kraals.
Skeen Jr.'s illustrations were used for two books that his father wrote: The Knuckles and Other Poems (1868) and Adam's Peak (1870). The studio also published J.W.W. Birch's photographs of Polonnaruwa as well as views of Indian cities.
W. L. H. Skeen died in 1903, but his company continued until the 1920s. Frederick returned to Ceylon after the death of William and changed the company name to F. Skeen and Co. Frederick left Ceylon in 1914 and the studio closed in the early 1920s.
Credit – Sukumar Shan, Wikipedia, British Photo History, Royal Collection Trust, Palinda De Silva